Michigan AHEC Scholars Program Welcomes New IPE Faculty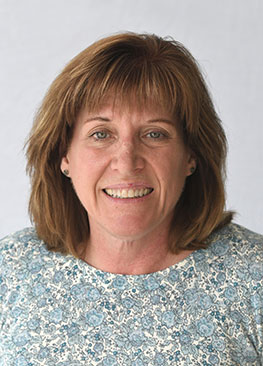 The Michigan Area Health Education Center (MI-AHEC) is currently recruiting students for its fifth cohort of the AHEC Scholars Program this fall. AHEC Scholars is a national program that is designed for health professions students from diverse backgrounds who are interested in supplementing their education by gaining additional knowledge and experience in rural or urban underserved communities.
The Michigan AHEC Scholars Program is also pleased to announce the addition of two new IPE faculty champions: Assistant Professor Katherine Balint, DNP, RN, APHN-BC, MSN-NA, CRRN, FCN, from the WSU College of Nursing and Clinical IPE Program Coordinator Kristi Price, LMSW, from the WSU School of Social Work.
Dr. Balint and Ms. Price will join Dr. Dennis Tsilimingras, Associate Professor in the WSU School of Medicine and Director of Patient Safety in the Department of Family Medicine and Public Health Sciences and Associate Clinical Professor of Pharmacy Practice Aline Saad, PharmD, from Wayne State University's Eugene Applebaum College of Pharmacy and Health Sciences as the IPE Faculty Champion team who will help lead the program and shape its future curriculum.
"We are excited to welcome two new faculty members to the Michigan AHEC Scholars leadership," said Dr. Jinping Xu, Co-Principal Investigator of Michigan AHEC and Interim Chair and Professor of the Department of Family Medicine and Public Health Sciences, in the WSU School of Medicine. "Dr. Balint and Ms. Price bring a wealth of experience to our program and our scholars will benefit from their expertise."
"We have a truly interprofessional focus to our program and the diverse background of our faculty reflect that commitment," said Dr. Ramona Benkert, Co-Principal Investigator of Michigan AHEC, Professor and Associate Dean of Academic and Clinical Affairs in the Wayne State University College of Nursing.
The AHEC Scholars Program includes students from across Michigan who are studying in the areas of medicine, pharmacy, dental, nursing, physician assistant, public health and social work. There is an information session being held on September 29, 2022 for students interested in finding out more about AHEC Scholars: https://events.wayne.edu/2022/09/20/ahec-scholars-information-sessions-93362/
For more information, visit https://miahec.wayne.edu/healthcareers.
The Michigan Area Health Education Center (AHEC), a program of Wayne State University, was established in 2010. Through a statewide network of regional centers, Michigan AHEC works to improve community health and strengthen the state's health care workforce by recruiting, training, and retaining health professionals committed to increasing access to primary care in underserved areas. Michigan AHEC is funded by the U.S. Health Resources and Services Administration (Grant # U77HP26582) and Wayne State University.