High School Students
Summer Research Experience for High School Students
at Wayne State University School of Medicine
2022 Application is Now Closed
What is a BCAP Research Experience?
The Biomedical Career Advancement Program (BCAP) is a summer research experience for youth interested in pursuing careers in health science. Students will  work alongside senior research/clinical faculty to explore research investigation in a highly enriched environment.
BCAP is an amazing opportunity for you to:
►Explore STEM Careers:
Career Panels:  Students will engage in open, honest dialogue with health science students and professionals to gain first-hand information and practical advice on various career paths
►Receive Certified Laboratory Training: 
Students will receive training to conduct research at Wayne State University 
►Participate in Advanced-level Laboratory experiments:
Students will learn to apply common laboratory techniques to understand human disease (e.g., polymerase chain reaction (PCR), gel electrophoresis, microscopy, pipetting, etc.)
►Engage in Professional Development:
Students will participate in activities to develop their writing and presentation skills
►Establish a health science professional network: 
Students will meet like-minded individuals that are on the same career path and will be mentored by university faculty and graduate students
►Earn Monetary Award:
Students who successfully complete the program are eligible to receive a monetary award
►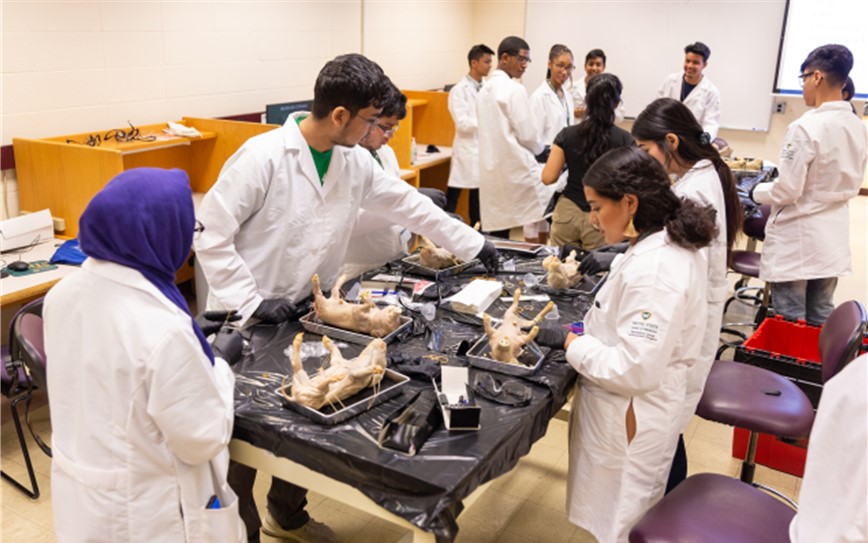 What is the BCAP Program Structure?
20 hours each week on research project
Attend weekly workshops and training
Present project at research symposium and
closing ceremony
►Who can apply for BCAP?
High school students with current sophomore through senior status (Wayne County residents will be given priority consideration)
Personal statement: Interest in pursuing health science career
GPA ≥ 3.0 (official transcript required upon program acceptance)
BCAP Important Dates*

Student Orientation

Saturday, June 18, 2022

Opening Ceremony

Tuesday, July 5, 2022

Program Dates

Tuesday, July 5 through

Thursday, August 11, 2022

Closing Ceremony

Friday, August 12, 2022
For more information, contact us via e-mail: bcapgroup@wayne.edu
*The BCAP administrative team is planning for an on-campus experience for summer 2022. Dates and activities
are subject to change based on regulations related to the current COVID-19 pandemic.
The Michigan Area Health Education Center is required to report information about program participants. Data will be kept private to the extent allowed by law
and will be referenced periodically to evaluate the effectiveness of our services and programs.